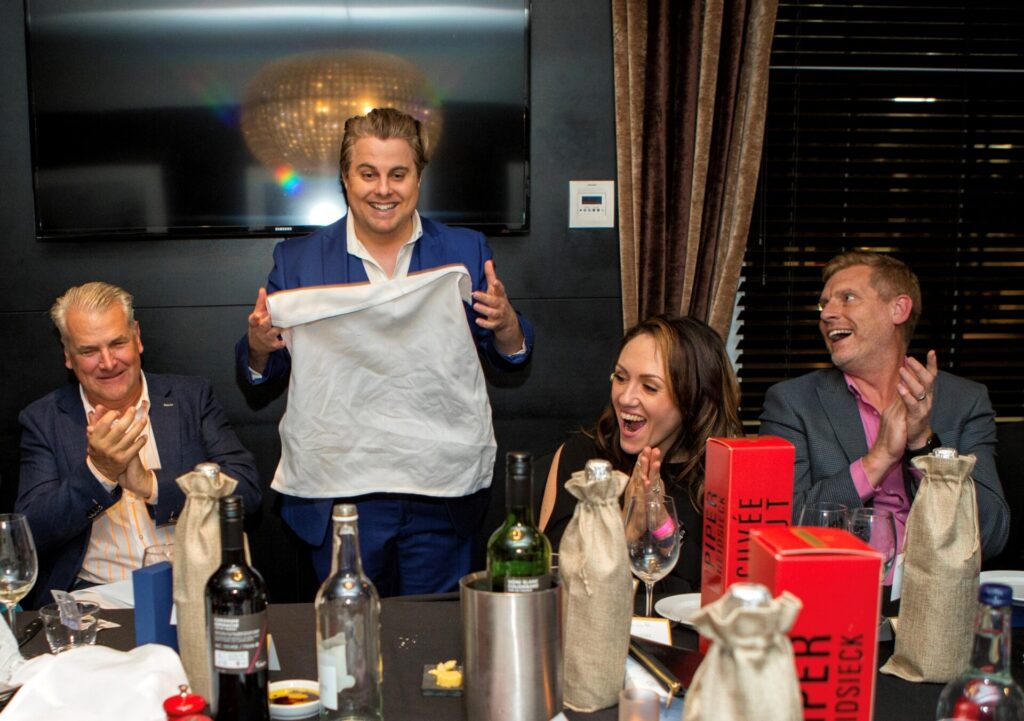 Without a doubt my favourite kind of booking to perform at is a small intimate dinner party. It is also the kind of event where I have had the most gushing and positive praise from my clients. A dinner party booking is any event with 20 people or less around a single dining table. Mostly these are small birthday parties, family wedding anniversaries or small intimate corporate events.
In my opinion this is the perfect environment for magic and where it has its biggest impact. This is because rather than spending 10 minutes with people and rushing to the next group like I have to at large events, I can really spend time with all of the guests, learn their names and create a proper bespoke theatrical experience for them which ensures the celebration is remembered for many years to come.
The magic can be split up between the courses of the meal so that it becomes a theme for the evening or alternatively it can be presented after dinner in one go as a 45 minute after dinner show. Perhaps you'd like a little bit of both? That's no problem. Drop me a message to discuss the specifics of your upcoming dinner party, I can't wait to talk to you about it and explain how I can make it one your guests will never forget.