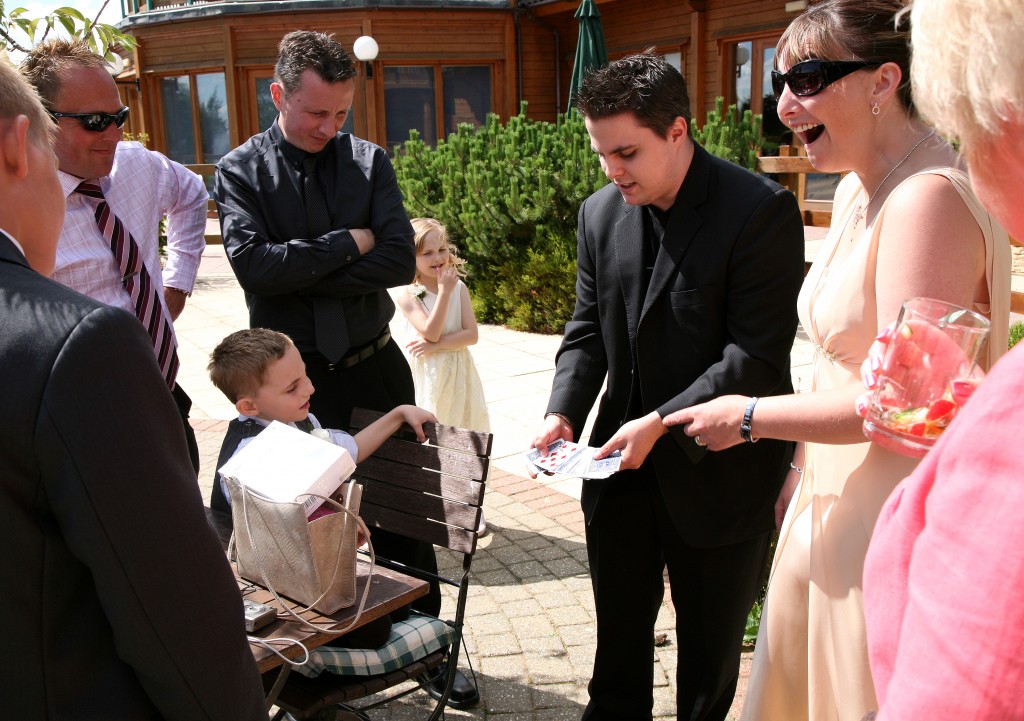 Magicians have always been a source of fascination and entertainment. They use their skills to perform illusions and tricks that amaze and amuse audiences of all ages. But what many people don't know is that magicians are also experts at making people laugh. Close-up magicians are some of the funniest entertainers around!
---
What is close-up magic?
Close-up magic is performed up close, often inches away from the spectator's face. Because of this, it's a magic act that favours small objects such as coins, cards or balls or currency.
Why choose close-up magic for your party, entertainment, or corporate event? For starters, it's a great way to add some excitement to the proceedings, especially if the presence of a magician is kept a secret from guests. Close-up magicians are skilled in the art of illusion and can amaze and amuse their audiences with funny tricks and hilarious illusions. What's more, this type of magic can be adapted to any age group. Kids love seeing the magic happen right before their eyes, while adults can enjoy the laugh-out-loud humour of a good magician.
The creative process of a close up magician
Unlike stage magicians, close-up magicians aren't limited by the size of their stage or environment. They're completely adaptable and can put on an amazing show anywhere – indoors, outdoors, at home or in public. Just let them know when you want them to perform and they'll move among guests, get strangers talking to each other, and stun everyone who comes into contact with their magic.
Their tricks are based on simple principles, but it takes a lot of skill to pull them off perfectly. It's not easy to make things disappear and reappear without anyone noticing! Close-up magicians have perfected the art of sleight of hand (using their hands deceptively) and can perform magic tricks with ease. Their tricks are designed to have audiences scratching their heads in disbelief at what they've just witnessed.
Close-up magicians get people participating in their act too. In fact, audience participation is one of the ways in which close-up magic provides such hilarious and memorable moments for everyone involved.
The Different Types of Close-up Magic
Each type of close-up magic has its own unique set of skills and illusions. Card magicians, for example, are experts at performing illusions with playing cards. They can make cards disappear, change their colour or even fly through the air. Coin magicians perform all sorts of amazing tricks, like making coins vanish into thin air, move from one hand to the other or appear from thin air! One of Richard Young's tricks even has a £10 note disappearing and then re-appearing inside an uncut lemon.
The best part about close-up magic is that it happens right in front of the spectators, and no-one has any idea how the tricks are done! 
---
Are You Ready to Have Some Fun?
If so, then maybe it's time to hire your own close-up magician! Richard Young is an experienced close-up magician and a wonderful entertainer. He has appeared on Penn & Teller, and on ITV's The Next Great Magician. He's also a member of the Inner Magic Circle. If you're looking for an experience that your guests will remember long after the event is over, call him today.