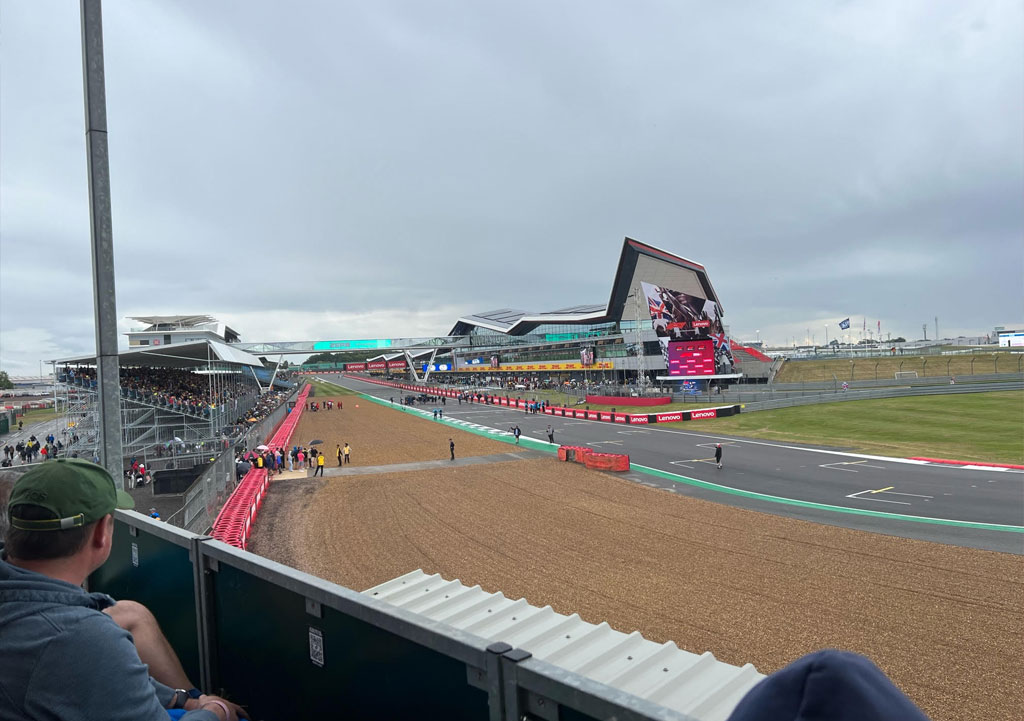 The Close-Up Magic of Silverstone
As a working magician, I spend a good deal of time trying to convince friends and family that my working life isn't as glamorous as it looks. This week was an exception! I was invited by Formula One Racing to perform two hours of close-up magic in the VIP Lounge at Silverstone race circuit, near Towcester, Northamptonshire.
---
Table Magic With Formula One Legends
Close-up magic is performed in close proximity with the audience, usually just a metre or so from where they are standing or sitting. As magician with over 20 years' experience, I'm used to being the one who creates a stir as the 'impossible happens' right in front of people's eyes. On this occasion, though, it was me who was having to pinch myself.
I got to meet Formula One 1998 and 1999 World Champion, Mika Hakkinen – also known as 'the Flying Finn'. What a legend! I also saw British Formula One Managing Director, Ross Brawn's presentation to his staff. After a difficult couple of years for racing, It was good to hear him sounding optimistic about the future of the sport. He also gave a tantalising glimpse of how the cars will look and work in 2026 – my lips are sealed!
Walking the Silverstone Circuit
Once my work was over – although, I have to admit, it didn't feel like work at all – I got to walk the iconic Silverstone grand prix circuit. It's just over 3 miles and was a truly magical experience. After years of watching my heroes racing this very track, it was hard to believe that I was actually there – earning my living!
---
Are You Looking For a Magical Experience?
I'm a professional magician, based in Oxford, and I'm available to perform at all kinds of events. I regularly provide close-up magic for private parties, weddings, and corporate events. My magic is designed to make people gasp, but I also break the ice, get tables of strangers laughing together, and provide an experience that remains 'special'.
---
Would you like to book Richard Young Magician for your wedding, party, or event? Message, call or email him today for a quick chat, and a quote.